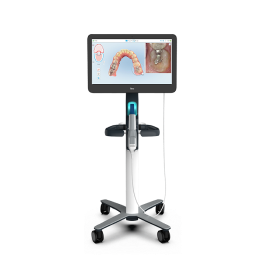 3D Scanners
Using 3D scanning technology, precise images of the patient's jaw and teeth can be captured in real-time. This data will help us evaluate our patient's oral health and design more effective treatment plans. Traditional dental impressions, which can be uncomfortable and stressful, are also rendered obsolete by this technology.
Advantages of 3D Scanning
Several benefits of 3D scanners include:
Improved visibility of the patient's teeth
More precise, individualized treatment programs
No messy, uncomfortable teeth impressions
The ability to assess problems and make corrections more easily
Next Level Orthodontics can offer patients the best possible orthodontic care in New Braunfels, TX, thanks to our investment in cutting-edge orthodontic technology.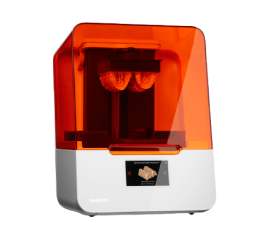 3D Printing
In-House Aligners & Retainer Lab
Another useful advancement in technology at Next Level Orthodontics is 3D printing. Our in-house appliances are created by our state-of-the-art 3D printer, combing both innovation and speed. We can print in-house aligners perfectly suited to your teeth when partnered with the 3D scanner. The 3D scanner gives exact measurements for the teeth and jaw to the 3D printer, ensuring that your appliances fit flawlessly without the need for manual adjustments or messy impressions. This means you'll spend less time at the orthodontist.
After you've had braces or Invisalign, Dr. Smith will most likely recommend you begin wearing retainers. Retainers are an appliance used to keep your teeth in their new positions. They are often necessary because your teeth tend to shift once orthodontic treatment ends.
Thankfully, we can make it quick and simple for you to get a set of retainers to maintain your results. We can create your retainers in our in-house lab by combining our 3D scanner and a 3D printer. The 3D scanner will take precise digital scans of your teeth, ensuring the retainers fit comfortably and securely onto your teeth.