Your First Visit
What To Expect
Upon your arrival at Next Level Orthodontics, please notify our front desk. We can't wait to welcome you to our office!
Dr. Ashley Smith will conduct a thorough clinical orthodontic examination and explain all aspects of treatment himself. The purpose of the initial examination is to answer:
What sort of problem is present, if any?
When is the proper time to begin treatment?
What type of treatment is indicated?
How long will treatment take?
How much will the treatment cost?
What's Next?
If orthodontic treatment is indicated at this time, an appointment for diagnostic records is scheduled. If time allows, these diagnostic records can be taken at the initial visit.
What are Diagnostic Records?
Study models of your teeth
Panoramic and cephalogram radiographs and tracings
Dr. Smith studies these diagnostic records and uses them to determines the best course of treatment.
Office Hours
It is our goal to see you, on time, for your appointment. Time is scheduled to complete the necessary procedure, give information about the treatment and answer any questions you may have. In order for us to maintain a schedule that runs in a timely manner, we request that patients arrive on time to avoid delays, as the day progresses. Your cooperation and consideration with appointments are greatly appreciated by our office and the patients that are seen after your appointment.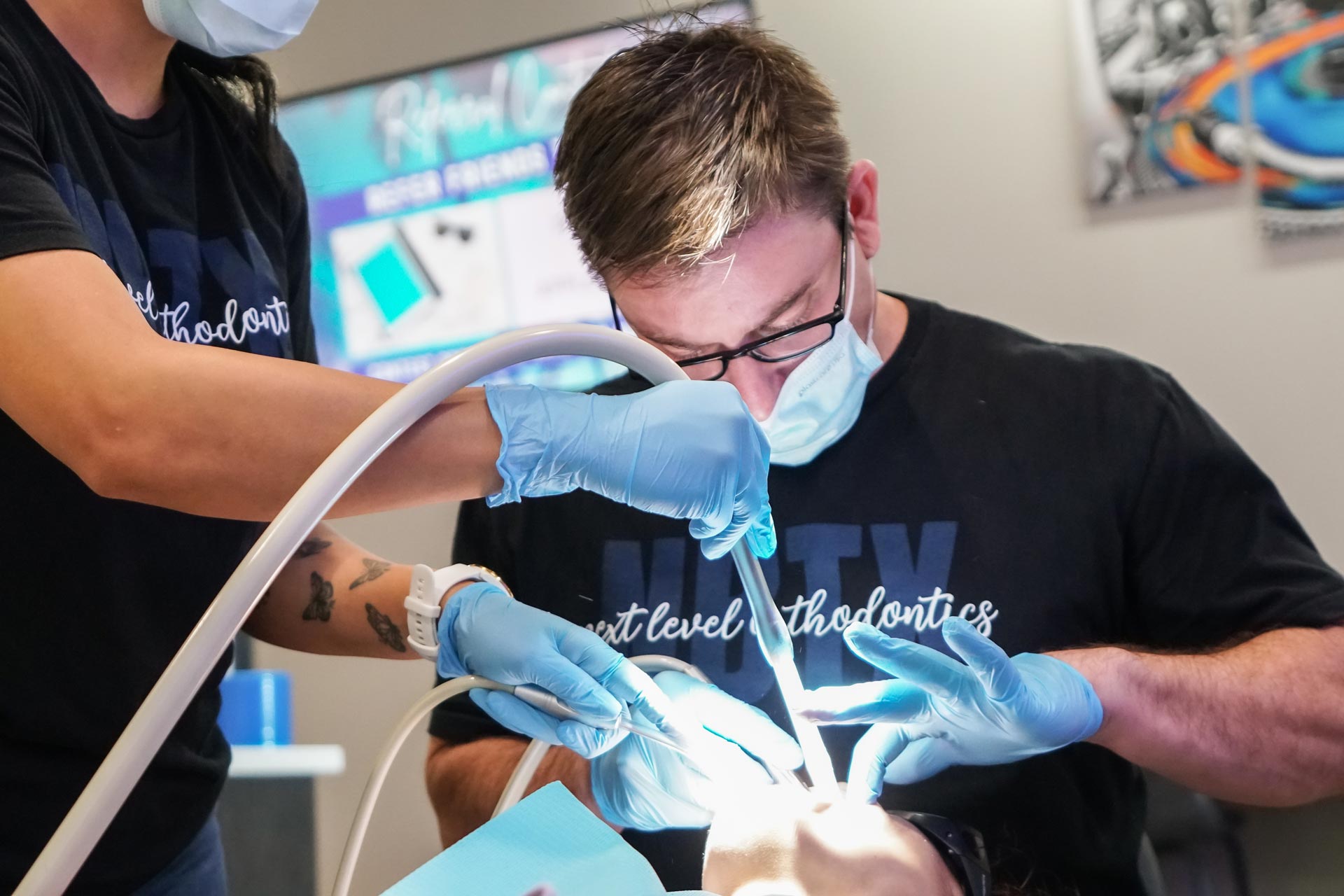 Emergency Care
Here at Next Level Orthodontics, we are dedicated to patient care, especially in the case of an emergency. Orthodontic emergencies may be rare, but we are ready and willing to help you whenever you are having trouble with your braces.
Contact us if you experience any severe pain, issues, or trauma to your teeth and braces.
Many problems can be solved at home, though we always have appointments if you need one. The following are a few things you can do at home to ensure that we will be able to fix your braces right away:
If a wire falls off, place it in a bag until you can come to our office.
If something is irritating your gums, put soft wax on any part of your braces that is sticking out.
If the wire has moved, you may be able to move it back with needle-nosed pliers very carefully.
Whether you can fix the problem or not, it is imperative to let us know what is happening. We may need to take a look at your braces to see if we need to do any repair work on them so that they will continue to work as they should.
Additional Tips
You may want to rinse your mouth with a warm, saltwater mouthwash. You can dissolve one teaspoonful of salt in eight ounces of warm water and use the mixture to rinse your mouth out.
Many people like to use Orabase on their sore gums to help with the discomfort. This product is available at the pharmacy. You may also use over-the-counter medications like acetaminophen (Tylenol). It is not recommended that you take aspirin or NSAIDs like ibuprofen (Motrin and Advil), or naproxen sodium (Aleve, Naprosyn, Anaprox) because they slow the movement of the teeth.
You should use wax to address the irritation caused by your new braces so that your mouth can get used to the feeling of them. Also, any time that you have a loose appliance apply wax so that it won't cause discomfort until we can fix it.
If you are not wearing your headgear the way you should be, you may have some discomfort. It is important to wear your headgear as often as requested so that you will get the desired results more quickly. You will get used to wearing it, and it will stop causing you discomfort the more you wear it.
If you are having a lot of discomfort, make sure that your facebow (the metal piece) is not bent. If it is, we can help you straighten it out so it is more comfortable.
If you have a loose bracket, it is important that you leave it in place the best that you can. You can put wax on it so that it doesn't irritate your gums until you can be seen. If it comes off, put it in a bag or envelope so that you can bring it with you to your next visit. We need to see exactly what came off to fix the problem.
If you have a loose wire, you might be able to use tweezers or needle-nose pliers to try to put the wire back into place. If needed, you can use floss to tie the wire into place until you can come into our office.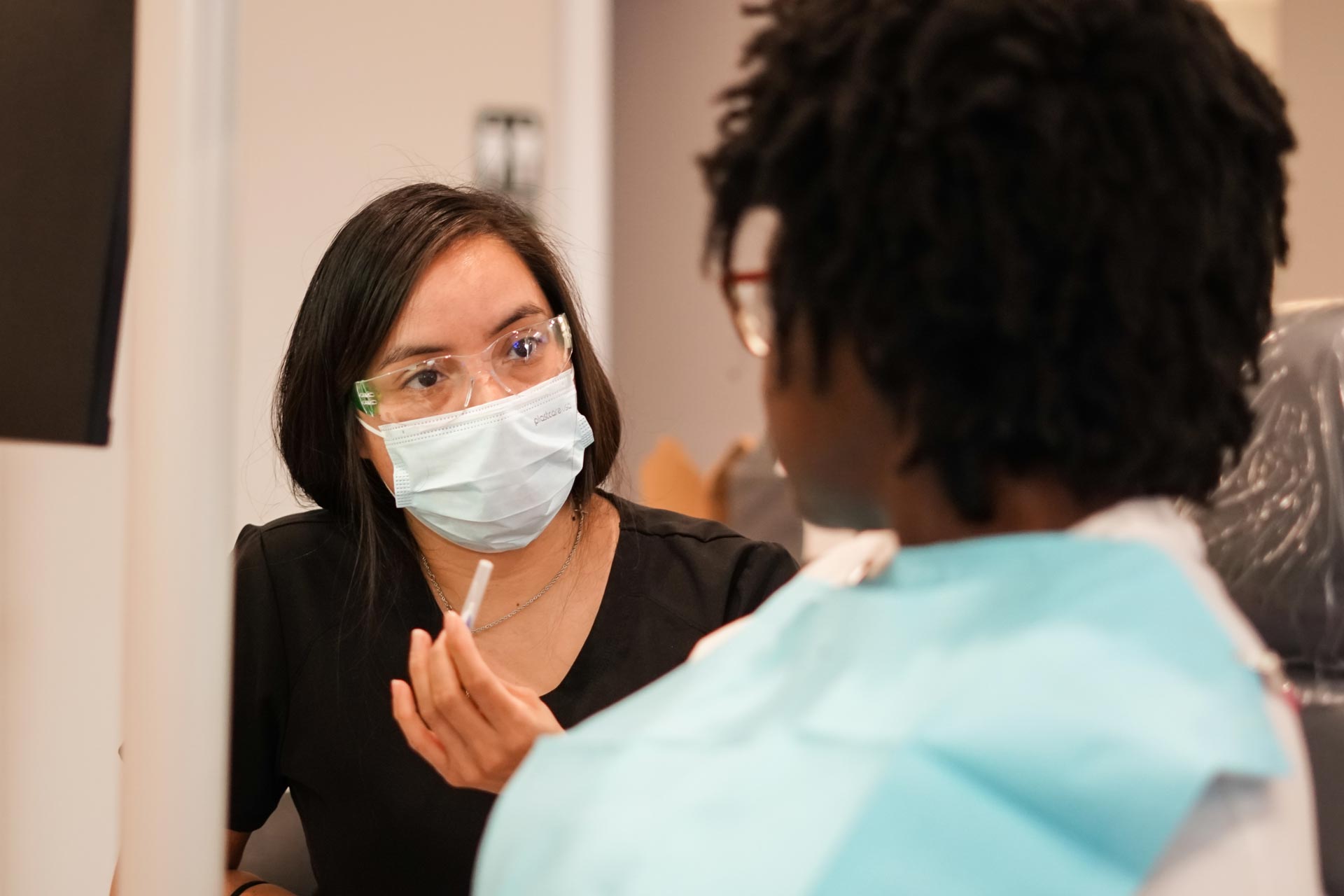 Financial Information
Our goal at Next Level Orthodontics is to make orthodontic treatment affordable for everyone. Dr. Ashley Smith offers a variety of payment options to meet their needs, including:
Full-payment discount
No-interest financing with a low down payment and low monthly payments
Multi-family member discount
CareCredit Financing
Assignment of Benefits
We accept the assignment of benefits for most insurance plans. By doing this, the family's out-of-pocket expense is substantially lower. If we do not accept the assignment of benefits from your plan, we will be happy to file claims so that the insured can be reimbursed directly. Should there be any change in your policy prior to full payment of the insurance benefit, please contact our office immediately so adjustments may be made to your contract.
As a matter of convenience to patients, Dr. Smith also offers an automatic draft from checking accounts or credit cards.
Your treatment fee includes:
Records and X-rays
All appliances
All orthodontic visits including emergencies
One set of retainers
We will review all the fees associated with treatment and the financial options available during your free orthodontic consultation. It is our goal to provide the highest quality of orthodontic treatment that is affordable to you and your family!